Mylar Forest by Jennifer Wolf

2012

GATE Projects, Glendale, CA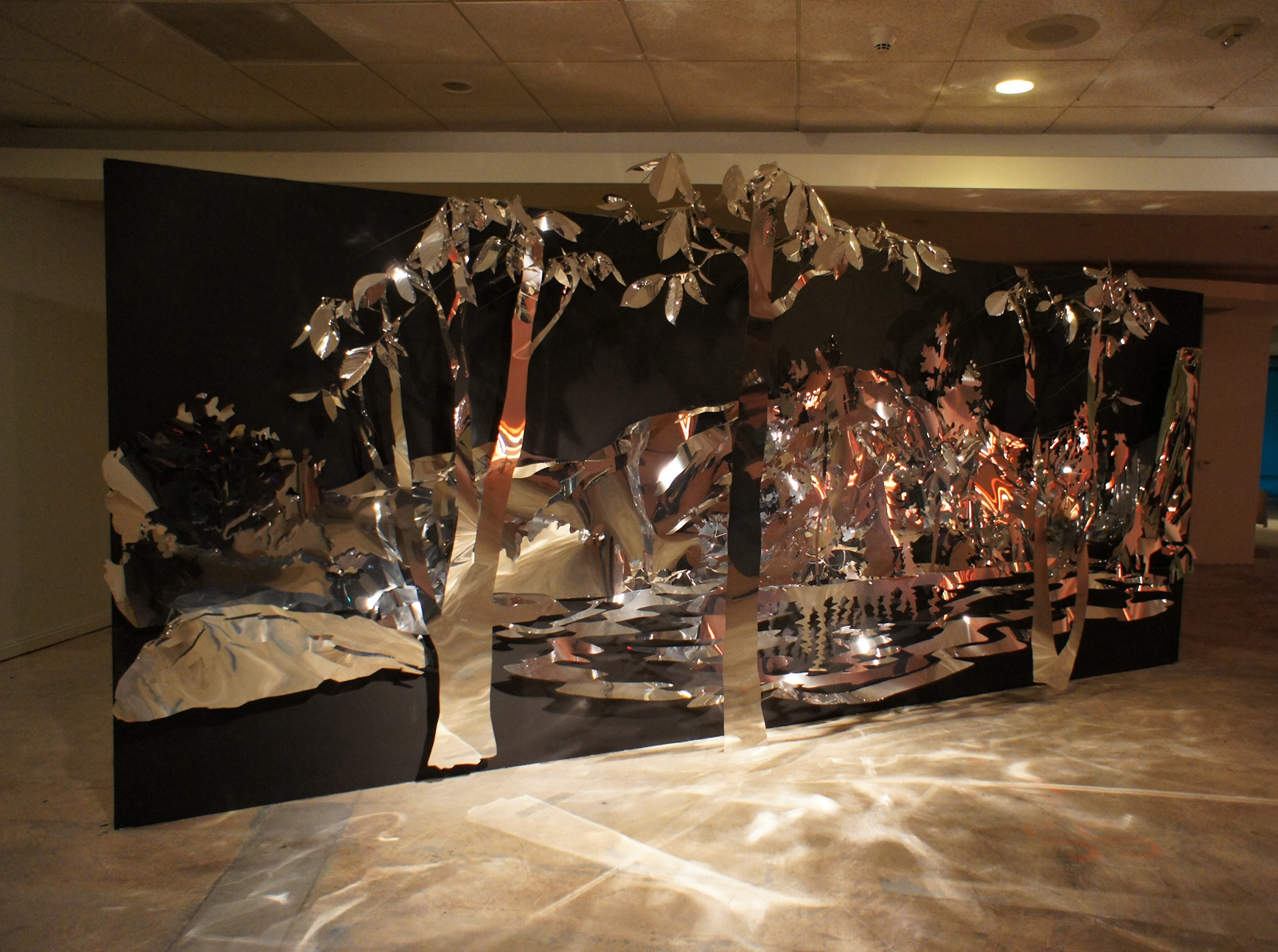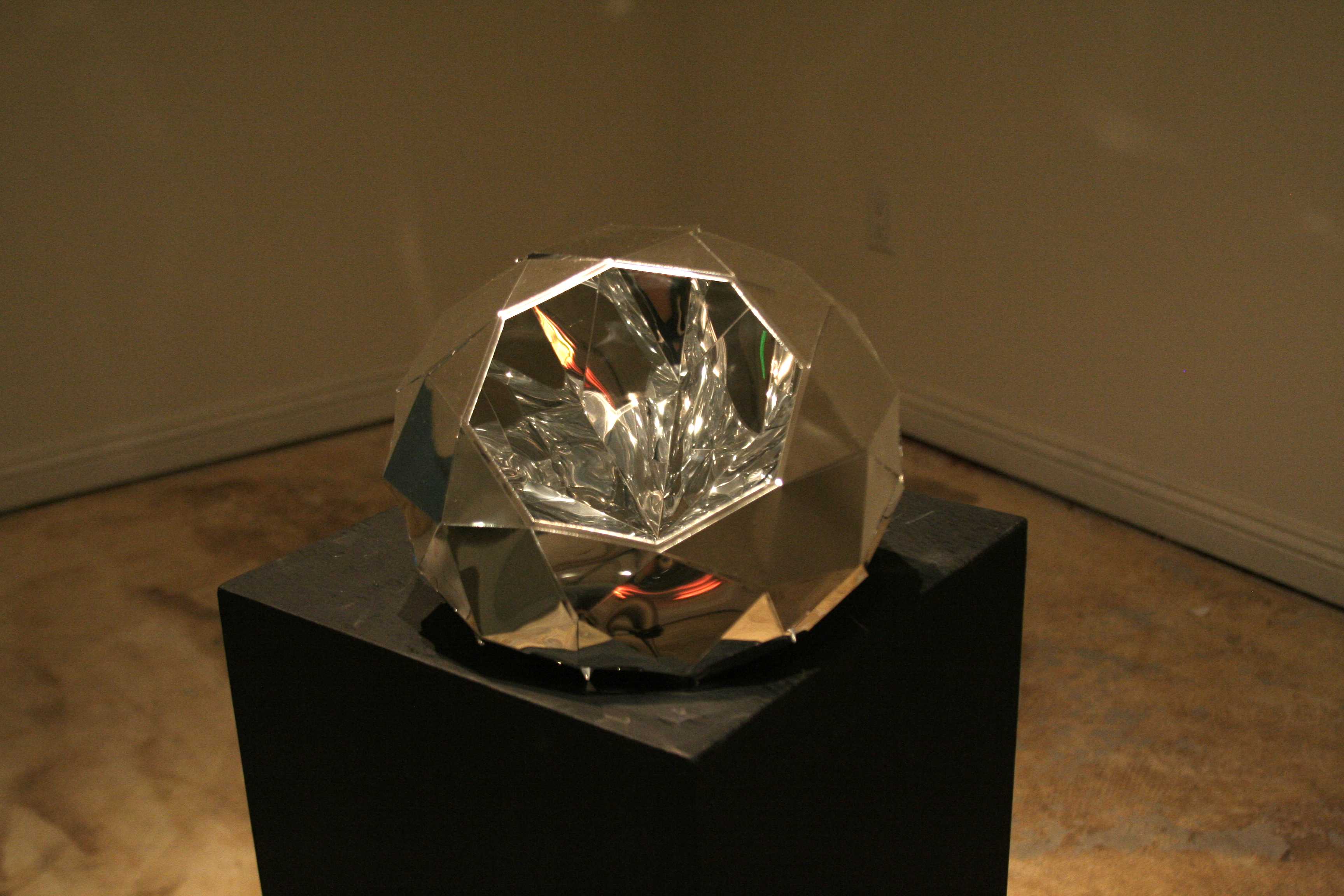 Jennifer Wolf Statement:
I am interested in the complex nature of relationships be- tween a particular medium and the image it communicates. In my current project, Mylar Forest, I made a dimensional wall work that takes advantage of the storefront window space as a way to engage ideas about nature, display and consumerism. Using reflective Mylar as the material to construct the Forest, my intention is to create a work that idealizes nature, while reflecting both the urban surround- ing and the viewer within it.
Growing up in Southern California, I watched many of my favorite natural habitats disappear into urban develop- ments. This forced an awareness of how humans consume nature. It is within this context I was compelled to make a forest void of color and reminiscent of something shiny and manufactured, akin to an object that would be displayed in a storefront, ready for purchase. Jennifer Wolf is from Ventura, Ca. She received her BA in Art History from UCLA, and her MFA from Otis College Of Art and Design. Jennifer lives and works in her studio in Venice, Ca.
©2023 Tucker Neel. All rights reserved.