"Grayer Los Angeles: Top Ten Very Mature Artists in Southern California," Artillery Magazine

Youth is so overrated. Remember The New Museum's "Younger Than Jesus" show in New York?It's time to look to artists"Older Than Moses." Here are some California artists past retirement age, but not retired.
Judy Fiskin
A 71-year-old LA native, Fiskin has an unparalleled history of depicting the light, life, and uniqueness of Southern California.
Barbara Kruger
Being 71 doesn't stop her prolific output of signature work in non-stop exhibitions around the world. Her text-based works are as at home in LACMA's elevator shaft as they are on a Pompidou wall.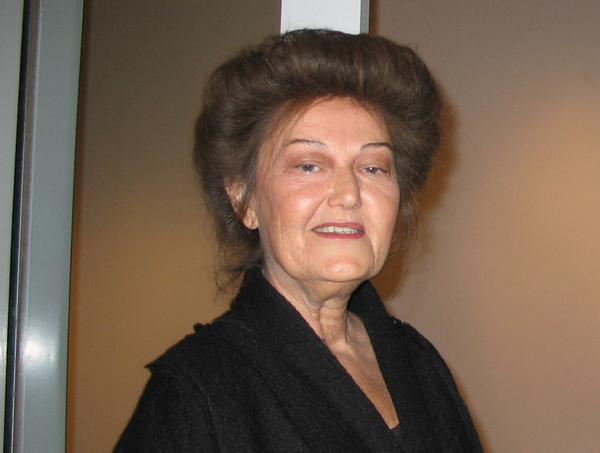 Mary Kelly, photo by Lynda Burdick.
Mary Kelly
Sporting her signature suffragette hairdo, Kelly's feminist artworks have reverberated for decades, and her tenure at UCLA is legendary. She's not going anywhere at the enviable age of 75.
Frank Romero
Romero was a founding member of the groundbreaking Chicano art collective, Los Four, his murals grace public walls all over LA, and he continues to paint at 75 years old. It's hard to imagine an artist more reflective of Los Angeles.
Eleanor Antin
At 81, she keeps making hilarious and critically acute work informed by the Southern California culture on the brink.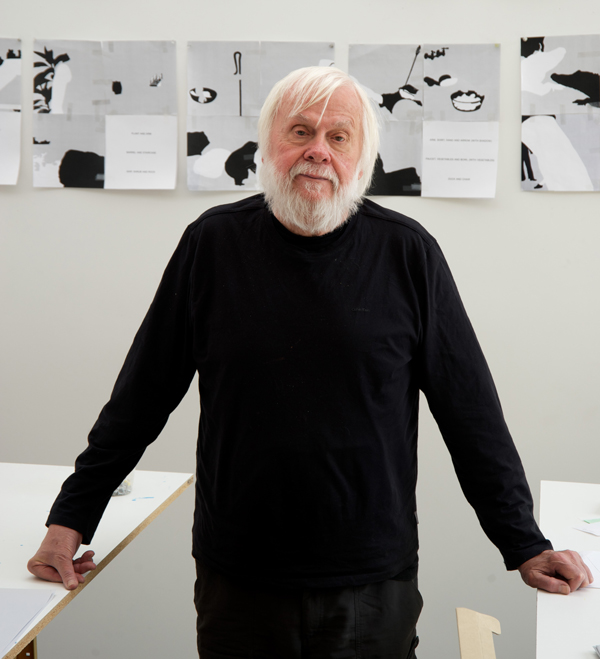 John Baldessari, photo by Tyler Hubby.
John Baldessari
The grandfather of California conceptual art is 85 years old and he's not slowing down…
Robert Irwin
This O.G. master of Light and Space is 87. His work is the quintessence of Angeleno atmosphere.
Betye Saar
Born in LA, this inspirational 89-year-old pioneer of the Black Arts Movement has made powerful work about race, place, and power for a long, long time.
Ed Moses
Embodying a very "don't give a fuck" LA spirit, he's 90 and still manages to push paint around every day with reckless abandon.
Wayne Thiebaud
At 95 years old, his paintings of cakes and candy are as tasty now as the day he brought them into existence. California decadence at its best.
©2023 Tucker Neel. All rights reserved.